Oindrilla Banerjee
Kolkata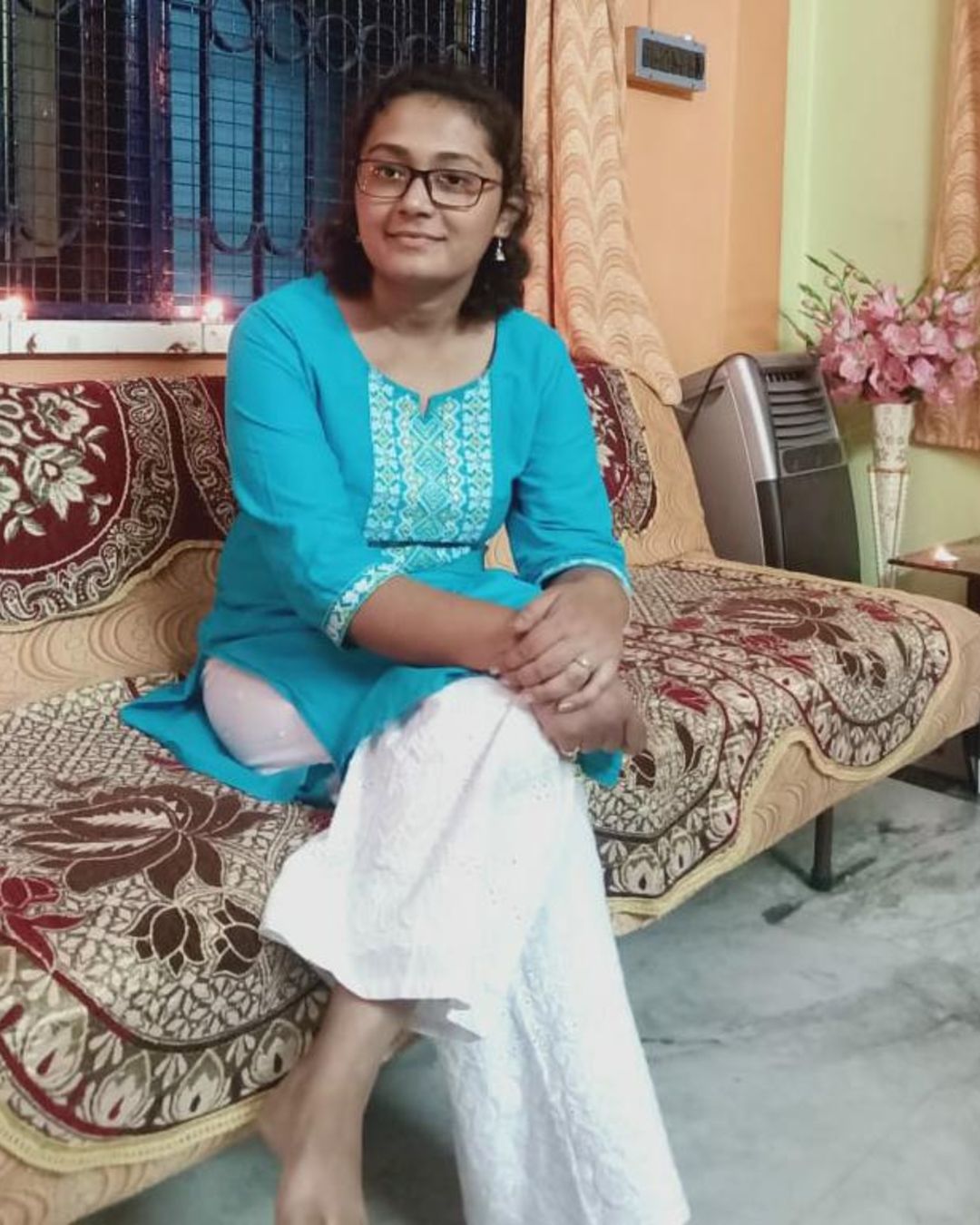 Hailing from Kolkata, Oindrilla Banerjee is a graduate in the field of Sociology. Upon being detected with Stage 2 Ovarian Cancer at the young age of 11 years, she received her treatment at Mumbai's Tata Memorial Hospital. Feeling discouraged at the time, she dropped out of the extra-curricular activities like painting and music classes that once gave her much joy. With the love and support of her family, she eventually overcame cancer and emerged a victor. As she grew up, she realised that she had a calling to help and give back to society. She expressed her feelings to her long time friend Sudip, who then introduced her to the world of Sanjeevani, where he works as a counsellor.
Upon learning about the certificate programs from Sudip, she felt like she had found her calling with this course where she not only received theoretical knowledge, but found that she could put all that learning into practice as well at the Tata Memorial Hospital, where she says she found many acquaintances and multiple opportunities to grow. Despite relapsing after completing the CanSaarthi course, Oindrilla stands defiantly as she faces her cancer head on.
My life may have been complicated by cancer, but it can't stop me or take away my happiness. I try to stay happy and positive with the ones I love. My message to people would be that if you want to do something yourself, nothing can stop you. No one will lose the strength of mind. Mind it, When one door closes, another one is opened. Always move forward positively.
Sanjeevani taught me a new way of life and I'm proud to be associated with them.