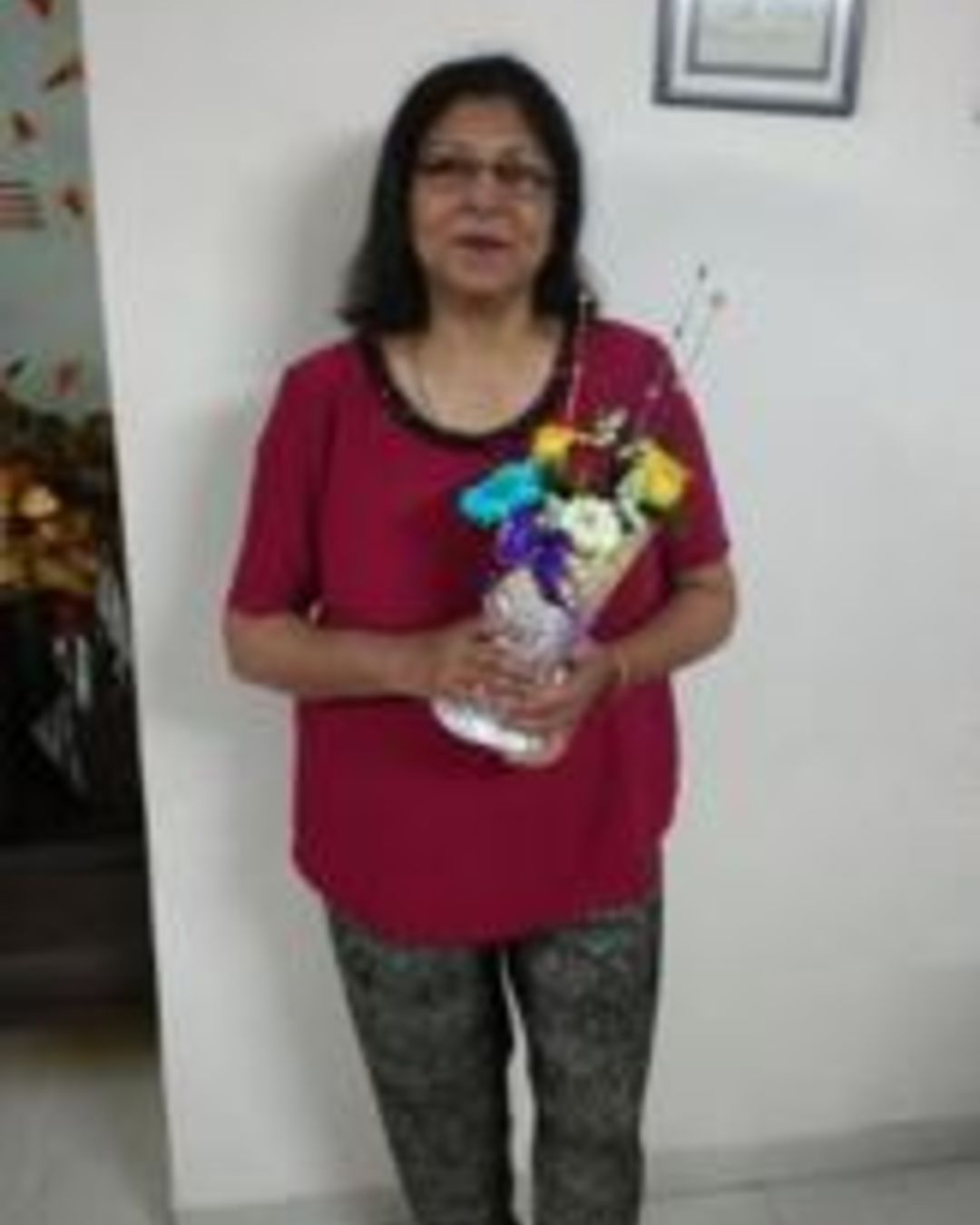 Tejal Choksi from Surat is a science graduate and a teacher by profession. 
On May 3, 2019, Tejal was detected with Stage 01 Breast Cancer. After completing 2 surgeries, she still managed to strap a smile on her face. The rocky road began during the course of her chemotherapy and radiation, when she could feel and see the side effects which rendered her shattered and caused her to break down.
Tejal crossed paths with Dr. Maltiben, a very senior doctor, who in addition to her family and her friends boosted her and stayed by her side. Dr. Maltiben and the team Sanjeevani guided her back then and even now towards a changed lifestyle that has impacted her thoughts and actions positively.
She said that it is the game of positive thoughts, if one considers it as any other disease rather than conceptualizing it as one of the most deadly, then he/she can overcome the disease much faster. 
Sanjeevani has boosted my spirit and relieved me of my tension. Thanks a lot for helping me out with this problem during lock down from the bottom of my heart.