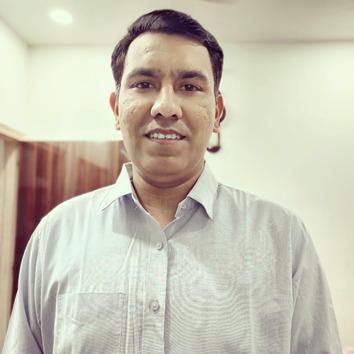 Abhishek states, "The positive work culture, energy, and noble cause have always been driving forces for me and has always made me feel that Sanjeevani Life Beyond Cancer is the place where I belong." 
He says, "Although I joined Sanjeevani to follow my passion for serving people, honestly speaking I, rediscovered myself. It also helped me to count my blessings and add a new dimension to my personality."
He believes #Sanjeevani helped him to grow as a person and his journey with Sanjeevani had added value to his life. 
Abhishek Ji by profession is an MBA from Guru Govind Singh Indraprastha University, Delhi. With working experience in corporate settings, he now pursuing his passion at Sanjeevani.
We are proud to have him on our team and wish him all the best for a glorious future. 
If you wish to be part of our team click at the link www.sanjeevani-lifebeyondcancer.com/careers