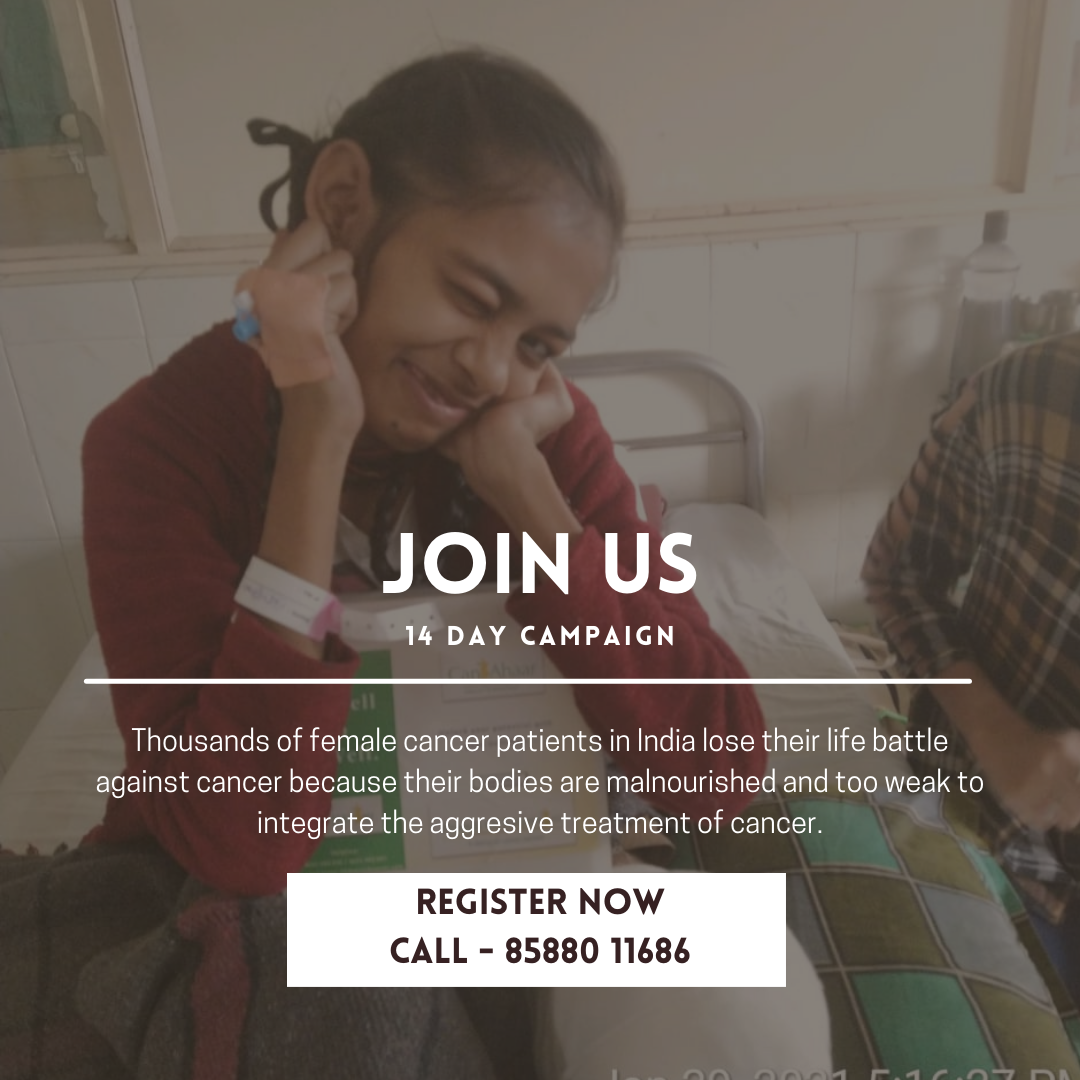 Thousands of female cancer patients in India lose their battle against cancer because their bodies are malnourished and too weak to integrate the aggressive treatment of cancer.
Nutritious food can save their lives.
We have already run a sample project for a year with amazing outcomes. We give a box of nutrition supplements per week to a patient. 
It costs us Rs 400 per patient per week.
Approx 200 female cancer patients pan India per day will be given these boxes this year. (Hoping this campaign becomes successful) The one I am running right now is the 1st phase of the whole campaign.
You can Become a part of this campaign by dedicating just 20 minutes of your time every day for 14 days and save the lives of women fighting cancer by creating awareness on the subject and also trying to raise funds.
What you will do in those 20 mins every day for 2 weeks we will help you with.
We will basically guide you all through to do this and make a meaningful difference...

Come forward and sign up for it by calling +91 85880 11686.

We will conduct a 45 min training to help you understand what you will do and how you will do it.

AND IF YOU ARE REALLY SHORT OF TIME AND CAN NOT VOLUNTEER BUT WANT TO SUPPORT THIS WORTHY CAUSE, THEN JUST PRESS THE DONATE BUTTON.